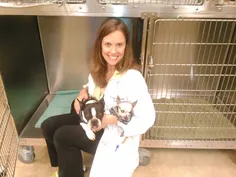 Dr. Murphy
Dr. Shanna Murphy DVM is the Owner and operator of Lincoln City Animal Clinic. Dr. Murphy was born in the wilds of Alaska on her family homestead. Her early years were spent raising and loving sled dogs. Shanna's love and passion for animals has been a lifelong pursuit. It shows by the way she cares for your pets.
---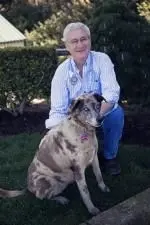 Dr. John Emerson, DVM Retired
Dr. John Emerson DVM, has been in Veterinary Medicine for over 30 years. Along with his passion for both small and large animals he also has a passion for people as well. In between being at the Clinic, and taking farm calls, he is also a volunteer firefighter!
---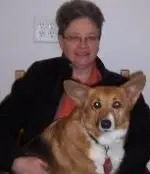 Dr. Kriss Hoffman, DVM Retired
Dr. Kriss Hoffman DVM, is known as the one who can "calm the beast." Her extremely gentle approach to the animals makes them feel safe. "Little Red Dog" who is pictured above, is our office sweetheart. Whenever Dr. Hoffman is with a patient, "Little Red Dog" will be right around the corner ready to help if she is needed.
---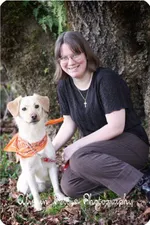 Dr. Meghan Brooks, DVM
Dr. Brooks has fond memories of visiting Lincoln City while growing up in nearby Dallas, Oregon. She spent the previous 5 years working in Indiana as a large, small and exotics vet. before coming to LCAC in 2016. Meghan is a super smart, energetic and passionate doctor, whom we are fortunate to have in Lincoln City. She is a graduate of Oregon State College of Veterinary Medicine.
---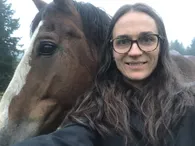 Dr. Fern Fashbaugh, DMV
With her calm, compassionate demeanor, Dr. Fern strives to make a positive difference in the lives of the people and pets with which she works. She loves to listen, provide thorough care to her patients and have owners leave with a brighter view of the future ahead. She is also a graduate of Oregon State College of Veterinary Medicine.
---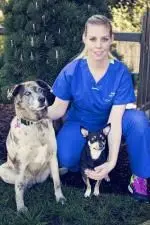 Sally Paul, Vet Tech.
Sally is back! She is one of the beloved long-term crew here and we are so lucky to have her wonderful personality greeting our valued clients for over 15 years. Sally is an amazing mom to a really cool kid, a coach, and friend to everyone.
---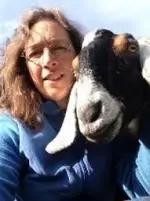 Deb Dillon, Office Manager
Deb has been with Lincoln City Animal Clinic for over 22 years. Most patients remember her for her calming voice. When she has a moment, she enjoys gardening and her favorite color is purple. She loves working with animals because they all have their own unique personalities.
---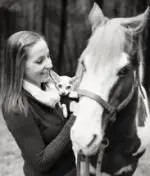 Jana Grahn, CVT
"I like that we get to be their voice, they cannot speak in words but they do tell us when they are hurting or sad. It just takes someone to listen. I'm glad that we get to be that part for them." - Jana Grahn
In her spare time, Jana is a fitness instructor, professional photographer, and enjoys being with her horses. Her favorite holiday is Christmas because she enjoys the whole family gatherings.
---